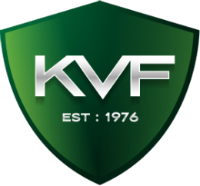 Since 1997, KVF Quad Corporation's quality management system has been ISO Certified, and continues to maintain their qualifications to the most current revisions. KVF has a long history of providing quality products to customers such as Case-New Holland, Caterpillar, John Deere and a host of other companies who provide quality parts to the agricultural, aerospace, automotive, medical and construction industries.
KVF focuses on monitoring customer satisfaction, using quality suppliers and products, practicing continual improvement policies, and minimizing rework and waste. KVF's quality policy and motto "To meet or exceed our customer's expectations" reflects how actions bear testimony towards their total commitment. Listening to their customer, determining needs, defining product requirements and applying measures ensure that their processes provide consistent uniform results and continuous customer satisfaction.
Contact KVF Quad:
808 13th Street
East Moline, IL 61244
309-755-1101
www.kvfquad.com

View KVF Quad's Made in Illinois profile here.
Interested in joining Made in Illinois? Click here to begin promoting your business today!